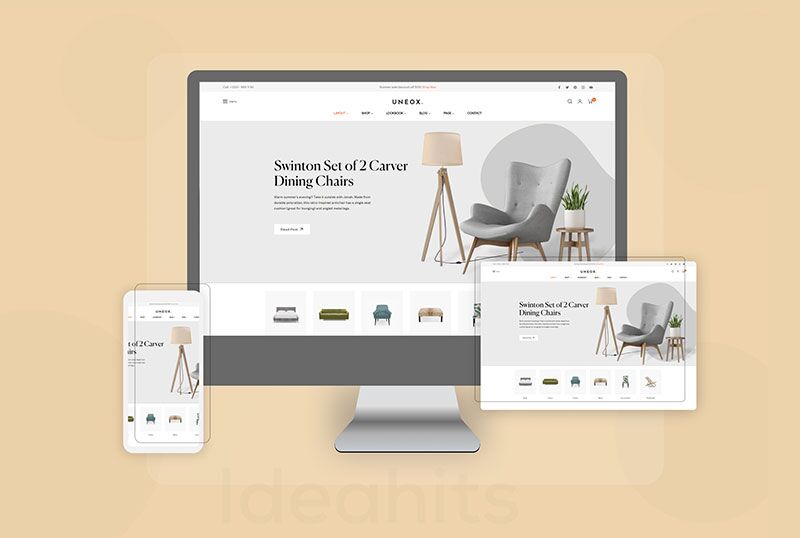 Best Website Designer Companies Truro Cornwall
Truro in Cornwall is home to some of the best website design companies in the UK. These companies have a wealth of experience in creating stunning and effective websites for a wide range of businesses and organizations. With a focus on user-centered design and cutting-edge technology, they are able to deliver websites that are not only beautiful but also highly functional and easy to use. Whether you're looking for a simple brochure website or a complex e-commerce platform, these companies have the skills and expertise to bring your vision to life. In this article, we'll take a look at some of the best website design companies in Truro, Cornwall.
IdeaHits is the best website design agency you can find in Truro. They have served many brands and businesses over the years. With an experienced staff they work professionally to deliver the best experience for their clients. The services they offer include logo and branding design, social media graphic design, website and app design, crypto branding, art and illustration, packaging and covers and many more.
Do you need Facebook cover or logo for you startup? Contact IdeaHits as they deliver the best services possible.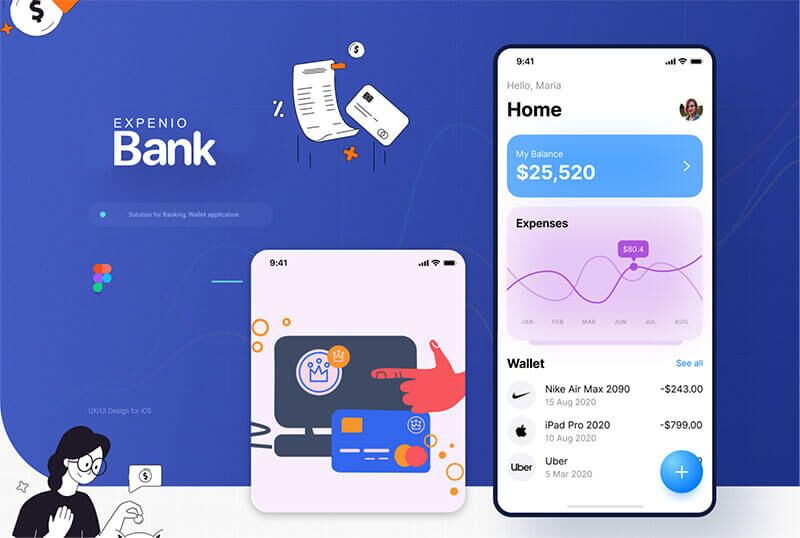 Shark Fin Media
Cornwall Web Design
One of Cornwall's top website design businesses, Sharkfin Media Ltd was founded in 2003 and is based in Truro, Cornwall. Sharkfin Media specializes in web design, fine art printing, and photography.
Your new website can be designed, developed, and receive continuous support from Sharkfin Media, ensuring that it is appropriate for use in the cutthroat online environment of today.
Make Sharkfin Media your top pick for Cornwall website design!
Contact Information:
contact@sharkfinmedia.com
Solve Web Media Ltd
Solve Web Media uses a skilled team of the best creative marketing professionals in Cornwall to create an integrated solution for website design and digital marketing. They build, manage, and grow your internet presence, and they take pride in the fact that 90% of their many devoted customers come from personal recommendations. They assert that their service is expert, dependable, and open. They bridge the gap between the web and the real world by offering a trustworthy and approachable point of contact in today's digital business environment. Clients frequently return thanks to their genuine, devoted, and honest approach, which creates a strong basis.
Services:
SEO
PR and Outreach
Website Design
Green Hosting
WordPress Maintenance
Company Logo Design
Contact Information:
hello@solve.co.uk
Sanders Design Ltd:
Too frequently, it's a decision. You can choose between a great website that is challenging to maintain up to date and a generic design that is simple to change. Unfortunately, manageable websites lack the "wow" element, and manageable websites are rarely attractive.
In order to help you stand out from the competition, we develop beautiful WordPress websites and teach you how to manage them, even if you've never done anything like it before.
Greetings from a web design firm that offers more.
Services:
Branding and graphics
WordPress web design
WordPress development
WordPress care plans
Contact Information: hello@sandersdesign.com
Cape Creative
One of the organizations in charge of fostering creativity in the South West is Cape Creative, which specializes in web design in Cornwall. As one of the top businesses in Cornwall for web design services, they uphold their reputation by getting to the heart of their clients' businesses and needs, and working tirelessly to build creative, useful, and educational websites in Cornwall that speak directly to the target markets. With regard to their web design Cornwall service, they have experience working with clients ranging from small start-up companies to large international corporations. Regardless of client size, the goal is always the same: to give the company the prominence they want, attracting clients and increasing sales.
Services:
Website Design
Ecommerce Websites
Logo Design
Print Design
Search Engine Optimization
Contact Information: Hello@CapeCreative.co.uk
AdvanSys
Not every website is made the same way! To provide you the most freedom, Advansys offers a comprehensive selection of website packages on both closed-source and open-source platforms. All of our solutions may be specifically tailored to meet your needs, and they all offer fixed-priced quotes with flexible payment options to keep costs down.
Advansys is only a phone call away if you live in Truro or the surrounding area of Cornwall. How do you know who to trust and why should you pick Advansys to construct your next site when there are so many websites design firms and digital agencies available, many of whom are located in Cornwall? There are numerous web design and development companies that are capable of producing attractive websites, and many of those companies employ "off the shelf" templates that they neither designed nor coded. Advansys is a full-service digital firm that will create stunning corporate and brand websites specifically for you. We do this since it's critical to comprehend the online behavior and personas of the site's target audience.
Amazing Design
Built using the latest reliable markup and code
Mobile Up Responsive Frameworks
Code Minification, Compression and Caching
Image Optimization
Best Practice Conversion
Analytics
Security
Contact Information: sales@advansys.com
Other Cornwall Graphic Design Companies
Cornwall Creative
They are aware that each project is unique, but do not be alarmed! They have everything you'll need under one roof thanks to their broad range of skills! They are problem solvers, and every endeavor begins with an idea! At Cornwall Creative, great graphic design is at the core of everything they do. They can help you develop your brand, which serves as the foundation of your business, and they can use it on amazing custom websites, promotional materials, exhibition stands, vehicle liveries, stationary, and packaging, to name a few. Additionally, they concentrate on full-length feature videos and commercial photography for marketing efforts. The key is to be seen! So check out their entire menu of creative services to discover how we can assist you.
Contact Information:
info@cornwallcreative.com
RocketPixels
Based in Cornwall, England, Rocket Pixels is a full-service creative design studio. Their offerings include anything from website design and development to packaging design, logo design, corporate identity, print signage design, and illustration.
Ideas come first for creatives. No matter how straightforward or difficult the assignment, they use innovative thought to produce exquisitely produced, unique work that is tailored specifically for you. To surpass your expectations and help you stand out from the competition, they develop eye-catching graphics for your company logo, branding, brochure, press ad, stationery, website design, or illustration.
Services:
Branding / Logos
Print Design
Website Design
Contact Information:
hello@rocketpixels.co.uk
PriorityPixels
With some of the best graphic design Cornwall has to offer, Their team of skilled designers can raise the value of your brand.
It's crucial to get every aspect of graphic design correct for your brand and, ultimately, your website. Your message will be more effectively communicated with the help of graphic design, intelligent writing, and excellent stills and moving visuals. By doing it correctly, you may improve a user's perception of your brand and guarantee a more substantial and long-lasting engagement.
Successful graphic design may convey the ethos and values of your business, as well as, of course, your goods and services. It serves as a visual shorthand for your identity and work.
Your brand identity is greatly influenced by the design of your logo, typefaces, graphics, and content organization. With the help of their custom Graphic Design services at Priority Pixels, they can assist you in putting all the pieces of this jigsaw puzzle together.
Contact Information:
hello@prioritypixels.co.uk
What are the Elements of Website Design
Website design is the process of creating the visual and functional layout of a website. The design of a website has a significant impact on how users interact with it and how effectively it can achieve its goals. Here are some key elements of website design that should be considered when creating or redesigning a website.
Navigation: Navigation is one of the most important elements of website design. It should be easy for users to find what they are looking for and to move around the website. Navigation menus should be clear, consistent, and intuitive. Navigation should be designed in a way that makes it easy for users to understand where they are on the website and how to get to other parts of the website.
Content: The content of a website is the information that it provides to its users. It should be well-written, informative, and engaging. The content should be organized in a way that makes it easy for users to find what they are looking for. The use of headings, subheadings, and bullet points can help to break up text and make it easier to read.
Layout: The layout of a website refers to the arrangement of its elements on the page. The layout should be visually pleasing and easy to understand. The use of whitespace and negative space can help to create a clean and uncluttered look. The layout should also be designed to make it easy for users to find the information they need.
Color: Color is an important element of website design. It can be used to create a visual hierarchy, to draw attention to specific elements, and to create a mood or atmosphere. The colors used on a website should be consistent and should complement the overall design. It's important to use colors that are easy on the eyes and don't cause strain, as well as to ensure good contrast for legibility.
Typography: Typography is the art of arranging type to make written language legible, readable, and appealing. The typeface, size, spacing, and color of text can all have an impact on how easy it is to read. The use of different typefaces and sizes can help to create visual hierarchy and draw attention to specific elements of the website.
Images and graphics: Images and graphics are an important part of website design. They can be used to create visual interest, to break up text, and to provide additional information. The images and graphics used on a website should be high quality and should be used in a way that enhances the overall design.
Responsiveness: Responsive design is a technique that allows a website to adapt to the device that it is being viewed on. This means that the website will look and function correctly on desktops, laptops, tablets, and smartphones. With the increasing use of mobile devices to access the internet, it's important for websites to be designed with responsiveness in mind.
Accessibility: Website accessibility refers to the design of websites in a way that makes them usable by people with disabilities. This includes ensuring that the website can be used by people with visual, auditory, motor, and cognitive impairments. Accessible design principles can help to make the website usable by a wider range of users.
By considering these elements of website design, you can create a website that is visually pleasing, easy to navigate, and effective in achieving its goals. The key to good website design is to create a user-centred experience that is easy to use, visually appealing, and accessible to all.
How to Select the Best Website Design Agency
Selecting the right website design agency is crucial for the success of your online presence. A well-designed website can help you attract and retain customers, while a poorly designed one can drive them away. Here are some tips on how to select the best website design agency for your business.
Define your goals: Before you start looking for a website design agency, it's important to define your goals. What do you want your website to achieve? Are you looking to increase sales, generate leads, or simply provide information about your business? Once you have a clear idea of what you want your website to do, you can start looking for an agency that specializes in achieving those goals.
Look at their portfolio: A good website design agency will have a portfolio of past projects on their website. Take a look at the quality of their work and see if their design style aligns with your vision for your website. Pay attention to the functionality of the websites they've designed, and see if they have experience with the type of website you're looking to create.
Check their references: A reputable website design agency will be happy to provide references from past clients. Contact these references and ask about their experience working with the agency. Were they happy with the final product? Did the agency meet their deadline? Were they easy to work with? The answers to these questions will give you a good idea of what to expect if you decide to work with the agency.
Consider their location: While location may not seem like a big deal, it can be an important factor to consider. If you are looking for an agency that is close to your business, it will be easier for you to schedule meetings and check on the progress of your project. Additionally, working with an agency that is located in the same time zone can be very beneficial.
Look at their price: Website design can be expensive, but it's important to remember that you get what you pay for. While you may be tempted to go with the cheapest option, keep in mind that a low price often means low quality. On the other hand, a very high price doesn't always guarantee the best quality either. It's important to find an agency that offers a fair price for their services, without compromising on quality.
Find out about their experience: Look for a website design agency that has been in business for several years. This will ensure that they have the experience and knowledge necessary to create a website that will meet your needs. Additionally, ask if the agency has experience with SEO, analytics, and online marketing. These are important aspects of website design that will help you to drive traffic to your site.
Review their customer service: A good website design agency will provide excellent customer service. They should be responsive to your questions, and willing to work with you to ensure that your website is exactly what you need. Before you sign a contract, make sure you understand the agency's process for communicating with clients, and that you feel comfortable working with them.
By following these tips, you'll be able to find a website design agency that can help you create a website that will achieve your business goals and attract customers. Remember to take your time and be thorough in your research, as this will help you to find the best agency for your needs.